07 Jul

What is Hard Water?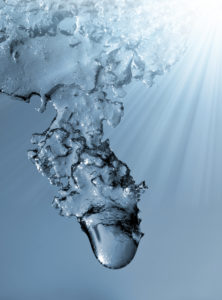 Hard water is water that has a high mineral content (in contrast with soft water). Hard water is formed when water percolates through deposits of calcium and magnesium-containing minerals such as limestone, chalk, and dolomite. Hard water is widespread throughout the country — more than 85% of American homes have it.
Hard water is generally not harmful to one's health, even as drinking water, but it can cause other types of problems, such as leaving soap scum rings in the bathtub, leaving spots and streaks on glassware and dishes, building up scale deposits in water-using appliances, and clogging hot-water pipes.
In domestic settings, hard water is often indicated by a lack of suds forming when soap is agitated in water and by the formation of limescale (a hard, chalky deposit) in kettles and water heaters. These problems, however, do not have to remain; water can be "softened." Superior Water's WATERBOY system can help resolve these problems.